AudioMedia Magazine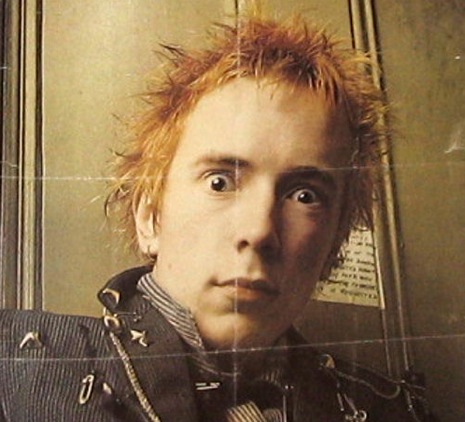 "I think everybody gets a break in life. Sometimes a few.", believes producer Nick Launay. As a man who has enjoyed nearly 20 successful years as a producer/engineer, Launay has had his fair share of "breaks" and he isn't afraid to admit it. What sets this eclectic soul apart, however, is his ability to identify and create these "breaks" and then turn them to his advantage. His story is one that almost circles the globe visiting a variety of musical formats along the way and making a staggering number of hit records in the process. This success has propelled Launay to his current position at the top of the list of Alternative Rock Producers. Throughout his distinguished career, Launay has always been known as a producer/engineer who is "ahead of his time" bringing an audacious and distinctive touch to each one of his projects.
Born in London but raised in Spain, Launay, a die-hard punk music fan returned to England at the age of 16 to pursue his dream of recording bands. His humble beginnings as a tape operator at the duplicating/editing facility Tape One served as a spring board for his budding career, providing him with ample editing experience. "One of my jobs was to edit songs for K-Tel Records. We had to make every song 2 1/2 minutes long. It was very educational from an arrangement point of view. It forced me to be brutal," he remembers. Launay credits his years of editing experience with his first big break -- his first single release. "Late one night after working hours I edited together a version of the song 'Pop Music' by M. I did a lot of tape looping and left to right channel stuff just for fun. M's mastering engineer Dennis Blackham came in, thought it was great, and played it for 'M's front man Robin Scott'. They ended up putting it out as a 12" single while the song was #1 on the charts. So then radio started playing my long version-it was great! I got a credit on the record and Robin gave me a Revox tape machine," he laughs.
Working at a renowned studio with one of the world's top engineers is a dream come true for any hard-working assistant engineer, and Launay was no exception. He recalls that the good gigs continued to flow in, compliments of Padgham and he couldn't be more grateful for the varied experiences. "XTC was absolutely my favorite band, and here I was working for them. I learned a lot from Hugh. He was fantastic. He gave me a lot of breaks." he continues. "He also did a lot of work with Steve Lillywhite, who was my favorite producer, so we kind of all became a team."
The "team" worked well together making many great records, but Launay was primed and ready for more. It was time for him to get his shot at sitting in the captains chair, and engineering a record. But who would have known this milestone in his career would have happened in such dramatic fashion? Apparently, Launay was sent into the studio to assist on a project for Public Image Ltd., featuring ex-Sex Pistol John Lydon (a.k.a. Johnny Rotten). That's when this strange chapter of studio antics began. "P.I.L. did have an engineer, but he didn't have a clue what he was doing! The SSL we were using was a B series and pretty much a prototype. It was a smaller board, and had compressors and gates on every channel. The engineer didn't seem to be learning very quickly. I kept going to the front of the room to show him how things worked. This went on until John Lydon, who was sitting in a big arm chair with a huge crate of Red Stripe beer said to me, "Go sit at the f---ing desk! You're making me dizzy. You're going back and forth like a f---ing yo-yo." he recalls. " Before you know it, I was doing more twiddling than the engineer. Then when he got up to go to the bathroom, John locked the door behind him. When the engineer called into the control room, John picked up the phone and said, "I'm sorry. Your position has been filled and you're fired.
Kindly f--k off."
So began Nick Launay's engineering career! To add to his credit, when it came time to find a mix engineer for this same record, the newly-crowned engineer was John Lydon's first choice. " On my first day, I'm mixing away and the band never showed up! Just as I was packing my things to go home, Keith Levine (PIL guitarist) walks in and says, "Have you done it?' I said yes, played it for him, and he liked it. He didn't have any changes at all, he just said, 'Send it to Virgin and that's that.' So that was my first experience as a mixing engineer." This was an opportunity that most engineers work years to secure and it was certainly the catalyst for the incredible career that was to follow. Everything seemed to be going his way. Especially, when Public Image LTD returned to record the sophomore record "Flowers of Romance" at The Town House and once again tapped Launay as the engineer.
He overcame these obstacles as he did the many others and prevailed not only as PIL's new engineer but also as their co-producer. Since all the songs for Flowers Of Romance were written in the studio and therefore had an interesting experimental edge. When the album was released, Launay earned a reputation in the UK press as the "P.I.L. producer" and as a result of its unusual sonic textures, nearly every punk or alternative act with a similar sound, including Killing Joke and The Birthday Party, The Gang of Four sought out his talents to produce. "If you get into a certain pocket of music you become known for that kind of music and This Attracts other bands in the same field, This was great for me because I got to work with bands that had a similar taste in music to myself, So I just kept working on what came naturally" he explains.
Launay did a record with Killing Joke during which another big turning point in his career emerged. He met the members of the Australian group Midnight Oil during one of their visits to the UK. They were searching for a producer, and at the recommendation of friend Hugh Padgham, they approached Launay to do their project. "I came in with a very "punk" attitude. I was really brutal with them and they Seemed to loved it. No one would argue with them in Australia because they were so big there." Two and a half months later, the album 10-9-8 was complete, and it remains one of Launay's favorite projects as well as one of Midnight Oil's biggest successes.
On the heels of this project Launay landed yet another high profile gig. Old friend, Phil Collins mentioned Launay's name when Eric Clapton needed an engineer to record his album, Under the Sun. Launay still remembers the magic created in those sessions. "We went to Monserrat to record the album, and its great. It's full of great musicians doing their thing. There was one moment where Sting showed up at the studio, but had never met Eric Clapton. He came to dinner with us one night, and Phil asked him to play on a song. We set up a band the next day with Sting on bass, Phil Collins on drums, and Eric Clapton on guitar...those three in the room together and I was recording it! It was just one of those classic unplanned moments." he recalls fondly.
With several hit recordings under his belt, Launay gradually made the move into the producer's role while still keeping control of the board. His steady stream of alternative clients range from The Posies, Girls Against Boys, Silverchair to Grammy-nominees Semisonic. As a result his travels around the world also increased as did his demand. While his studio of choice is certainly his old hang,The Town House, Launay has grown to love a few recording hideaways in the United States. In 1996, he traveled to Robert Lang's Studio in Seattle's to record Amazing Disgrace for The Posies. "Working with The Posies was unusual because it was like working with two brilliant solo artists," he explains. "John Auer and Ken Stringfellow both write their own songs separately, and basically record their songs separately. One guy will overdub and play on the other one's songs. Once you know them their voices sound different, but to the untrained ear they're very similar. It was very much like a Beatles experience for me, like recording a John and Paul. They are both great songwriters, and have great voices.
When Launay teamed up with young-rockers Silverchair To record their Freakshow LP, he traveled back to the land he calls home, Australia, and set up shop at Festival Studios. Already a Silverchair fan, he welcomed the opportunity to work with this talented group. "I got asked to do their second album, and I had a ball. They are some of the most amazing musicians. They are so tight-we did very little overdubbing. Working with them was the easiest thing." With a little prodding he agreed to share a few of his trade secrets." On their guitars, I used a lot of tube mics and ribbon mics...old RCA's 44's. For vocals I always use Neumann M-49's. I like to try different things with the drums. On the kick drums, I use a Beyer 88-it's a vocal mic, but they sound great on kick. For an ambient kick sound I use a Neumann 47 about a foot away. On snare I use a Shure 57." The sophomore release features some unique instrumentation, adding strings, sitar, and even a tabla to the mix. The recording process proved to be a learning experience for the band and Launay found himself in a teachers role which he felt was extremely fulfilling."They weren't aware of just how much you can do in a studio, so every new addition was received with great enthusiasm, everything was YES to them.
Another one of his favorite recording homes is the Seedy Underbelly in Minneapolis. He says he is constantly drawn to the Minnesota studio for its stellar mic collection that Launay brags took roaming across the globe to complete. "The studio belongs to a guy named John Kuker. He did a study on how microphones work, and traveled around the world and collected a whole lot of vintage mics. It's probably the most impressive collection I have ever seen. He has lots of really odd ribbon mics that look weird but sound great!" It was this microphone laden studio that Launay chose to take Rock band Semisonic to in the summer of 1997 to record their certified gold release, Feeling Strangely Fine, which includes the Grammy-nominated hit "Closing Time" and the chart-topper "Secret Smile." Like most of the bands he records, Launay is a fan of the music. "Semisonic is an amazing three-piece. Dan Wilson has one of the most touching, personal voices I've ever heard, and it's the reason I decided to do this record. Voices really touch you in a personal way, and I think we achieved that in the recording. They are all great musicians." he says. Launay was able to put his personal stamp of style on the Grammy nominated record with some unusual techniques throughout the recording process. "We did a lot of editing. I approached it like I was recording a live band, but we added lots of weird effects, like putting the tape upside down and recording backwards."
Nick Liked Seedy Underbelly so much, he persuaded DC Band Girls Against Boys to record there. "Working with Girls Against Boys was a bit like going back to my roots. Their taste in music and their favorite records include many records I was inspired by when I started in studios, and some I actually made like; What's this for by Killing Joke, To Hell with Poverty by Gang of Four, Release the Bats by The Birthday Party, Flowers of romance by PIL etc... So working with them seemed meant to be. We had a great time making the LP. Many of the songs were written in the studio, which allowed for a lot of experimentation with studio technology, which is what I enjoy the most. The band have two DJ so they have a great understanding of Groove. Contrary to belief all the songs were cut live with all members playing. Eli Janney the keyboard player even played in real time. Then later, some Sounds were added and manipulated in Pro tools, but 90% of the LP was done analogue. Eli is also a very good engineer producer in his own right, so we had very good "sound/noise" communication, and a lot of fun working together.
After the success of "Freakshow", Silverchair quickly called on their good luck charm to produce record number three: "Neon Ballroom", which has just been released. This recently recorded record is different from the first in many ways and Launay was happy to take it to the limit with his production style. "For the third album, Daniel Johns really wanted to push it. When I met with him to hear the songs they were really different-not like the previous Silverchair songs. It's a very experimental album." During this THIRD album project together Launay eased right back into the teachers role giving the lead vocalist a bit of a musical history lesson by introducing him to an influential recording by Kate Bush. "A lot of Daniel's new songs reminded me of a Kate Bush album That he had recorded in 1981 called The Dreaming, but Because of his age Daniel had never even heard of Kate Bush. When I played it for him he said it sounded like Tori Amos. I had to tell him, "You can't say that. It's the other way around'. So I bought him The Dreaming and he fell in love with it. He listens to lot of hard core thrash metal, but he fell in love with Kate Bush." He's the coolest
With the added touch of Midnight Oil's Jim MOGINIE talents on keys, reports are that the project IS a major success.
While Launay may pull different tricks out of his bag for each recording he does, one thing remains constant-he is a die-hard analog fan. He emphasizes, "I always record analog. Always. My favorite tape machine is the Studer A-827. I also use this Dolby HX Pro. It's made by Dolby, but its a one-way thing. It works really well with all sounds. It keeps all the high transients that usually suffer on analogue. I don't know HOW it does IT, but I use that switch and no one else does. You can get really punchy sounds out of that tape machine. Alex Oana, who worked with me on the Girls Against Boys and Semisonic albums, pointed it out to me. I also tend to record using mainly Neve's, I'm not bothered which model. As long as it's old and it says Neve it will sound fine." Launay brings his point home by explaining why he has not yet jumped on the all-digital bandwagon. With analog, you can deliberately affect the sound with levels. I sometimes slam the kick drum into the tape because I want it to be squashed in a really odd way."
He also notes that he is a firm believer in simplistic recording techniques that have stood the test of time like the 2-track recordings made famous by The Beatles. "I'm actually using older equipment now than when I started. I have never liked the sound of digital. It sounds two dimensional instead of three dimensional to me. There's something about analog where when you listen, it sounds like there's depth there. That depth disappears with digital. It just does not get the low frequencies at all." He continues. "To me I expect that we have to go to digital because CD's are digital, but I still think that if you keep it analog as long as possible it will sound better."
Like many recording professionals around the world Launay has discovered Digidesigns Pro Tools and preaches its merit with great conviction. " I think ProTools is an amazing thing. From a creative point of view, what you can do with it outweighs any reason that you can give to the sonic integrity. When I record, I look at what a band is trying to achieve with each song and see if we can we achieve that on analog. If yes, we'll go analog, if no, we'll use ProTools. If this is the case, what I do is record on analog, then manipulate it, and very often transfer it back to analog. Sometimes I'll do all the work in ProTools and bounce it back down at the last stage." he says.
Throughout his career, Launay has engineered almost every project he has produced, and while this is common practice in England, he notes that Americans do things a bit differently. "In England it is very normal and acceptable for a producer to do his own engineering and certainly his own mixing. In America it is normal to get the biggest name producer you can afford, and then once he's done, get one of the top five guys to mix. It took me a while to get used to that." He admits that he is learning to adapt if not by choice but by necessity. Although it hasn't been easy, he is learning to delegate some of his work load, putting his trust in other engineers to twist the knobs. "I've always gotten things done quicker myself," Launay explains. "I get certain sounds a certain way that people like and that is the reason they employ me in the first place. Part of the creative side of the record is the way I engineer. I use weird effects and stuff...how do you communicate that? The only down side is that to do all the punching and do everything is exhausting. By the end of a two month album I'm so physically tired that I Can lose perspective on the album. So now I'm going to start employing engineers. It's my new resolution."
If his resolution holds true, perhaps, another young engineer will be lucky enough to have Nick Launay as his mentor, just as Padgham was to him bringing this incredible career that has spanned several continents full circle.